After School Club
Capellas Kenilworth operates within the grounds of Park Hill Junior School. We work in partnership with Park Hill Junior School to provide before and after school childcare.
We have our own building within the grounds and also have use of the outdoor area. We offer care from 7.30 to 8.40am for £5.00 and 3.15 to 6:00pm for £9.50. Our before school care includes breakfast and after school care includes a snack, drinks and a light tea freshly prepared daily; we publish a weekly menu informed and chosen by the children.
Capellas work over and above Ofsted standards to provide children with the best after school experience. Whether it be chilling out and reading a book or participating in a craft activity or ICT session, our approach is child centered and focused on fun. Our staff are actively involved with the children and our programme is designed with their needs and interests in mind.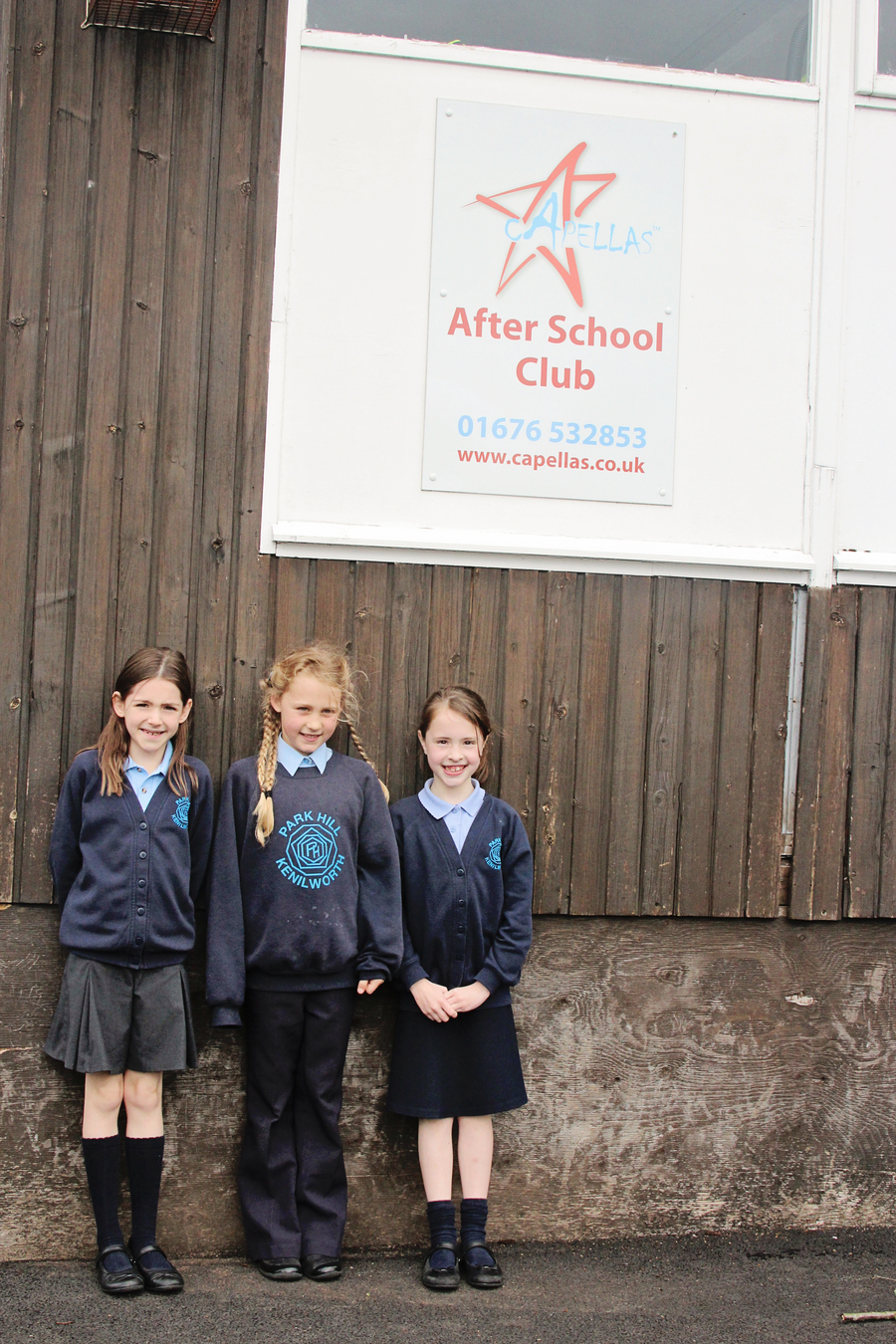 The children have access to the wide range of outdoor facilities and enjoy this free space after a busy day in school.
The children enjoy taking part in activities based on seasonal and topical events. A list of monthly activities is available for parents to view.
The Club has its own council run by the children and they use their termly meetings to help with planning the sessions, think about resources they would like and give feedback to the Club management.
During a recent visit to the club our Warwickshire council childcare support officer commented:
"a lovely staff and club - wonderful, calm and friendly atmosphere when you enter through the door. The children seem extremely happy and settled into club life."
For more information about the club or to register your child please contact us on 01676 533768 alternatively you can pick up an application pack from the Club.