The Park Hill Curriculum for Year 4 children
Parents can find out further information about the curriculum by reading the half-termly topic information sheet. These are sent home each half term and are also provided on our website to give further detail about each unit of work. There is also chances for parents to find out more about the curriculum through open evenings, parent partnership meetings and by joining us on special curriculum days. Teachers will also be happy to answer any further questions about the curriculum.
Our Year 4 children start the year by answering two questions - how do we hear and how to we see? In their scientific investigations, children try out lots of hands on activities and then translate this learning into some activities in music and DT. They also design and sew their own ear muffs.
The next year 4 topic is about the Romans. Children take the enquiry question of Why did the Romans invade Britain? Their learning is complemented by a visit to the Rugby museum to see artefacts in our local area.
After Christmas, children follow the topic of "Our Inner Body" where they learn all about bones (including teeth), muscles and how we move. Alongside this, children learn how to prepare some healthy meals and work with St John's ambulance to learn some basic first aid including how to call for help in an emergency.
The next topic sees children learning about the Rainforest. Children learn about the water cycle, South America and the many amazing things we get from the rainforest. They also learn about fair trade and make some fair trade goodies. Finally, children work in groups to design and make salsa. They try out different recipes, make packaging and sell their work in our Salsa Street!
In the summer, children continue their history learning by looking at the Saxons and Vikings. This contributes to children's overall sense of chronology and understanding of the people who invaded and settled in Britain.
Finally children take a geography focus to look at a European country. We look at the country of Germany and learn facts about its geography - contrasting it with our own country. Children also learn about amazing German composers in music during this topic.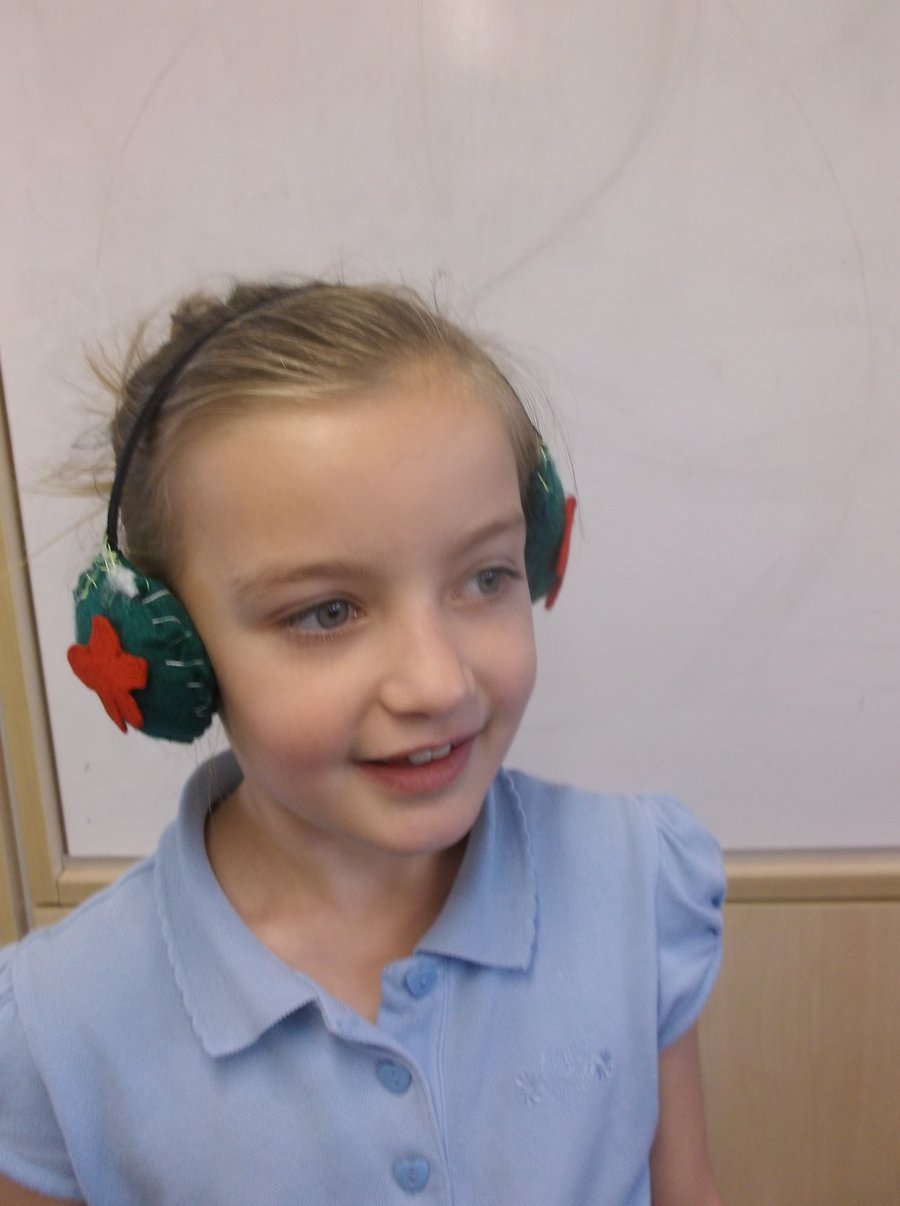 After learning all about how we hear, we designed and sewed some ear-muffs!
We worked in teams to design and create salsa to take part in a Salsa street!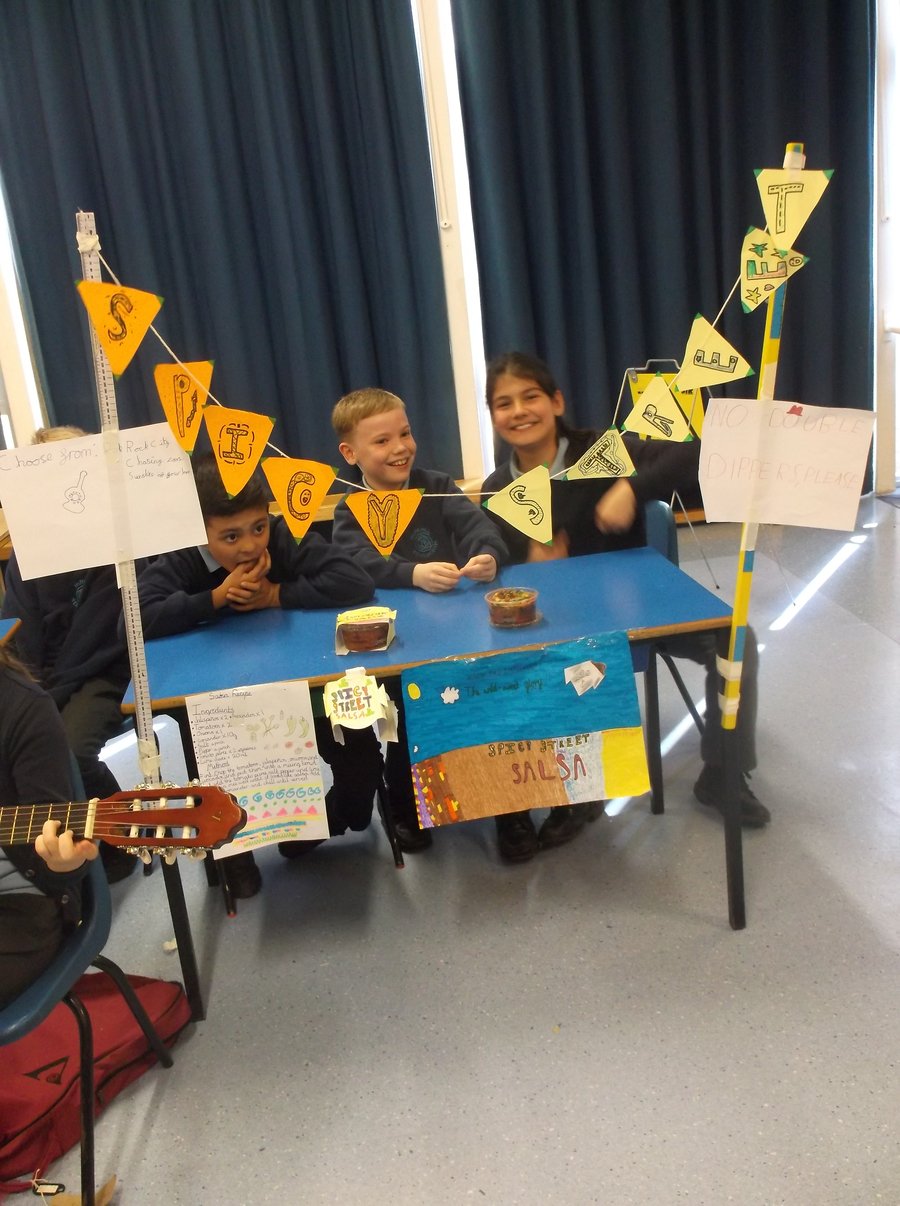 Then we designed packaging and stalls so that the rest of the school could have a taste!