Wraparound
Capellas Before and After School Club
Capellas Kenilworth operates within the grounds of Park Hill Junior School. We work in partnership with Park Hill Junior School to provide before and after school childcare as well as a holiday club throughout the holidays.
We have our own building within the grounds and also have use of the outdoor area. We offer care from 7.30 to 8.40am and 3.15 to 6:00pm. Our before school care includes breakfast and after school care includes a snack, fresh drinking water and a light tea freshly prepared daily. Our holiday club provides breakfast, two snacks and fresh drinking water - a packed lunch is required. (Please see a member of Capellas staff for details on the different sessions we provide).
Capellas work over and above Ofsted standards to provide children with the best before, after school and holiday club experience. Whether it be chilling out and reading a book; participating in a craft activity or even being outside enjoying their time with their friends being physically active. Our approach is child centered and focused on fun. Our staff are actively involved with the children and our programme is designed with their needs and interests in mind.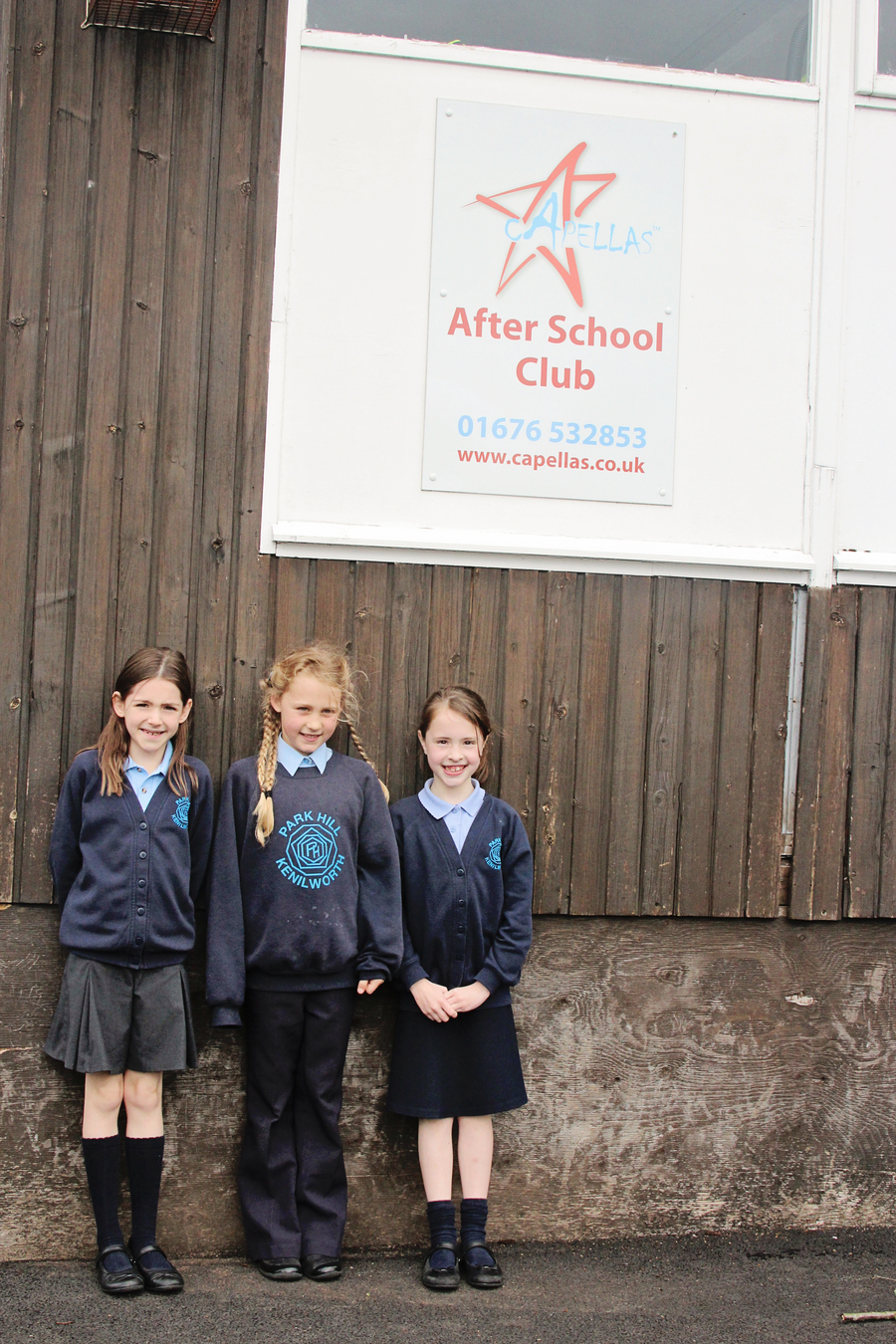 The children enjoy taking part in activities based on seasonal and topical events. Planning is done by listening to the children's voice.
The children use the club's suggestion book to think about resources they would like and give this to the management.
In February 2017, Ofsted visited our club. As expected, this went very well and we received the highest grade available "compliant."
A Warwickshire council childcare support officer also visited and commented: "a lovely staff and club - wonderful, calm and friendly atmosphere when you enter through the door. The children seem extremely happy and settled into club life."
A parent commented: "Thank you to the wonderful staff and the great improvements they are making. My son is very happy there which obviously makes my life easier and happier."
A second parent had commented: "Children all seem happy and well behaved; the staff are a credit to the company."
For more information about the club and holiday club feel free to pop by and speak to a member of our team. Alternatively you can reach us on our club phone at 07542 246477 or at head office on 01676 533768.